At present moment we offer the following kinds of products: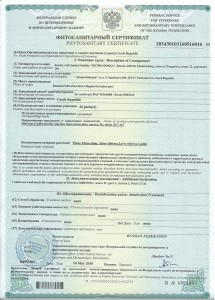 Also we are ready to produce any of old timber products in accordance with your technical requirements and based on our extensive experience in technology ofprocessing of the old boards and beams.
We pay special attention to the question of environmental friendliness of our products. Selecting the objects for dismantling is carried out in accordance with our strict requirements: large distance from the big cities and industrial bases, sources of radiation, etc. It is the countryside, villages, fields in central Russia. We guarantee the environmental safety of our boards!
Each parcel of our boards has a Phytosanitary certificate, special international document, issued by the exporting country, which accompanies the export cargo and confirms that the herbal products meet all established sanitary and quarantine requirements and safety standards.
Each batch of the boards is accompanied with photos and video for more accurate color defenition and its evaluation by buyer.
Each shipment of the boards has Packing list specifying the length, the total width, area, volume, and color of every batch of the boards.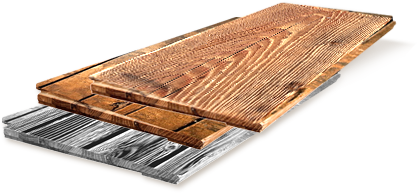 Tongue & Groove sunburnt surface old board
| | |
| --- | --- |
| Type of wood | Pine / Spruce /Fir / Larch |
| Age | 35 – 40 years |
| Color | Gray to brown |
| Humidity | 8 – 15 % |
| Thickness | 20 mm |
| Length | 1,9 – 4,5 m |
| Width | from 130 mm |
| Tongue & Groove | T&G depth is respectively 10 mm, the thickness – 6 mm |
| Finishing | Surface side-brushed, back side-planned |
| Sorting | by length and color |
| Packaging | Into batches 35-50 m2 |
| On request | Special length, unit width |
Edged sunburnt surface old board
| | |
| --- | --- |
| Type of wood | Pine / Spruce /Fir / Larch |
| Age | 35 – 40 years |
| Color | Gray to brown |
| Humidity | 8 -15 % |
| Thickness | 20 – 30 mm |
| Length | 1,9 – 4,5 m |
| Width | from 120 mm |
| Finishing | surface-brushed, back side- planned |
| Sorting | by length and color |
| Packaging | Into batches 35-50 m2 |
| On request | Special length, unit width |
Lamellas with sunburnt surface
| | |
| --- | --- |
| Type of wood | Pine / Spruce / Fir / Larch |
| Age | 35 – 40 years |
| Color | Gray to brown |
| Humidity | 8 – 15 % |
| Thickness | 7- 8 mm |
| Length | 1,5 – 4 m |
| Width | from 120 mm |
| Finishing | surface-brushed, back side- planned |
| Sorting | by length and color |
| Packaging | Into batches 70 – 200 m2 |
| On request | Special length, unit width |
SUNBURNT SURFACE original BOARDS OF 22-32MM THICKNESS
Type of wood
Pine/Spruce/Fir/ Larch
Age
35 – 40 years
Color
Gray to brown
Humidity
8 – 15 %
Thickness
22 – 32 mm
Length
1,9 – 4,5 m
Width
from 130 mm
Finishing on request


surface brushed(1F)
both sides brushed(2F)
original surface

Sorting
by length and color
Packaging
Into batches 25-50 m
On request
Special length, unit width
SUNBURNT SURFACE original BOARDS OF 40-70MM THICKNESS
Type of wood
Pine / Spruce / Fir / Larch
Age
35 – 40 years
Color
Gray to brown
Humidity
8 – 15 %
Thickness
40 – 70 mm
Length
1,9 – 4,5 m
Width
from 130 mm
Finishing on request

Generally have Z-shaped profile

surface brushed(1F)
both sides brushed(2F)
original surface

Sorting
by length and color
Packaging
Into batches 25-60 m2 
On request
Special length, unit width
floorboards of 40-70mm thickness

Type of wood
Pine / Spruce /Fir / Larch
Age
35 – 40 years
Color
Brown
Humidity
8 – 15 %
Thickness
40 – 70 mm
Length
1,9 – 4,5 m
Width
from 150 mm
Finishing on request


surface brushed(1F)
original surface

Sorting
by length
Packaging
Into batches 20 – 40 m2
On request
Special length, unit width